Game Cloud
World-class Cloud Computing Technology Lands in Asia
American Public Cloud Service Provider Joyent's Strategic Partner in Asia-Pacific Region Exclusive Solution Provider in China
Mature technology
8 years of experience overseas, tested and verified by 30,000 end users
Experience in game operation
High-performance cloud host
International first-class data center
Locations in Beijing, Shanghai and Hong Kong
Easy access for Chinese and foreign players
Flexible selection of servers at home and abroad
World class service
7x24hr local technical support
High performance-price ratio
No extra charges for flow, bandwidth and services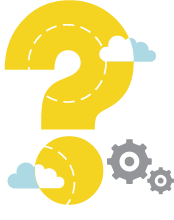 Do you experience the following problems?
Are server resources tight for allocation during peak hours?
Is it hard to forecast the usage of IT resources?
Do game figures fail to respond promptly?
Does network delay affect user experiences?
Does O&M cost of server and network equipment remain high?
Why do you need Fengqi.Asia?
Fengqi.Asia's comprehensive solution and great before and after sales service lets us focus on what we do best – developing great games for our players, no matter where they reside.
Vincent Low CEO of Tzai Entertainment
Complete your game cloud setup in four steps and
experience a new level of gaming performance!