Exclusive Offer: 3-in-1 Promotional Packages (expires on 31 July)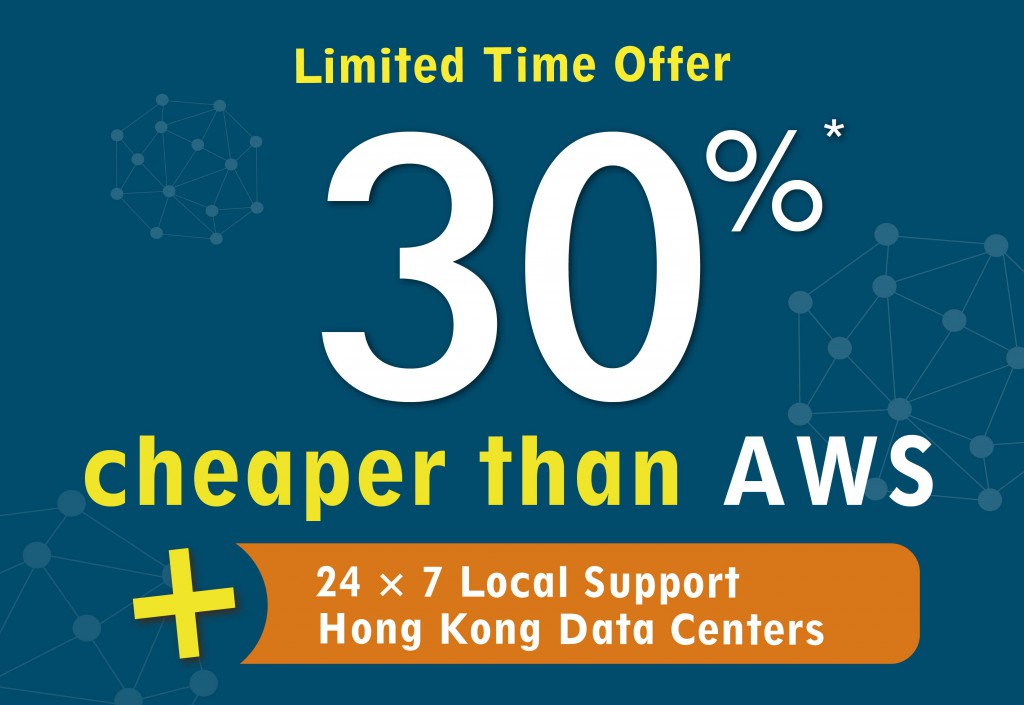 For a limited time now, you can fulfil all your cloud requirements at a bargain rate.
Our promotional packages, 30% lower priced than Amazon Web Services (AWS)*, allow you to leverage some of the world's best cloud technologies with 24 x 7 local support.
To take advantage of this exclusive offer, simply fill in the form below. You will get a 14-day free trial before you are asked to make any payment. There is absolutely no risk!
>> Offer ends 31 July. Sign up now!
Three Different Promotional Packages to Meet Your Needs: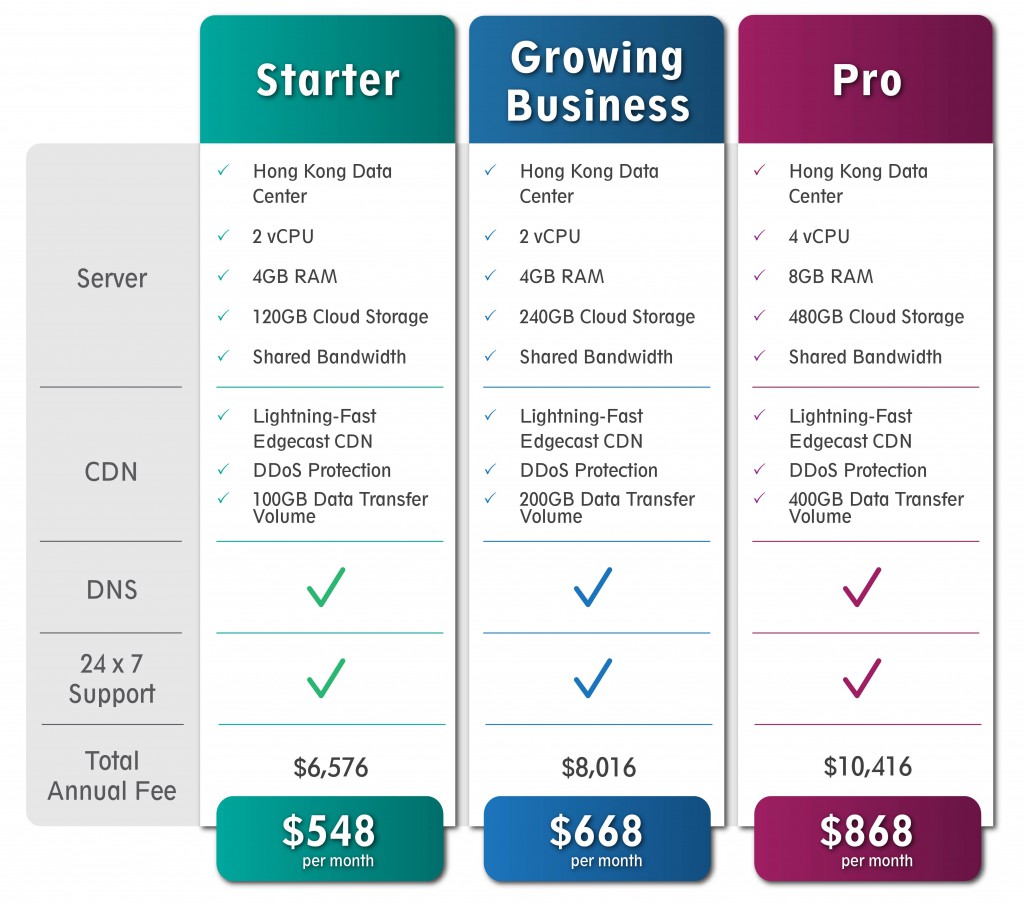 Terms & Conditions:To enjoy the promotional pricing, a minimum contract term of 12 months is required. The final interpretation of any disputes regarding this promotion rests with ClusterTech Limited.
*Estimated cost calculation: Based on the monthly cost of a one-year upfront reserved plan that includes one instance (Linux, 2 vCPU, 4GB RAM & 120GB Storage), CDN (100GB volume) & DNS (3 zones, 1m standard queries, 0.5m latency based routing queries & geo DNS queries), with developer support.